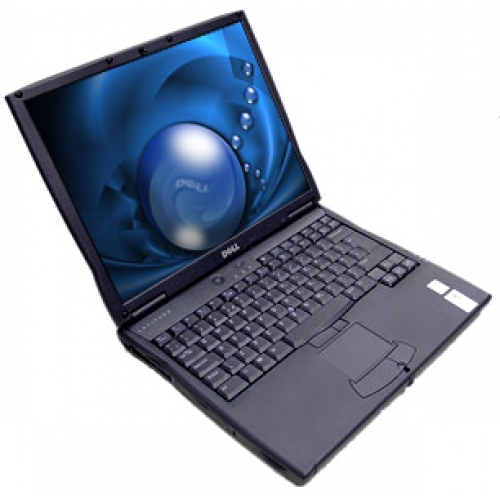 ---
CD-ROM: Not Included. Available as an additional option
Floppy Disk Drive: Included
Screen size 14.1" active matrix (TFT)
AC Adapter:
Battery:
NOTE: Battery is not covered under warranty. Even if the battery is dead, you can use the laptop with the AC adapter. Simply plug the adapter in your wall outlet and you are in business. You can also buy a new battery.
Specifications:
Processor: Intel Pentium III 1.0GHz
384MB of Memory Included. Supports up to 512MB
Hard Drive: 10 GB
Operating System: Windows XP
I/O Ports:
- Serial: (one) 9-pin connector; 16550-compatible
- Parallel: (one) 25-pin connector
- Video: (one) 15-pin connector
- PS/2: (one) port for optional mouse or keyboard
- Audio: MIC, Line/Audio-In, Headphone/Speaker
- USB: (one) Port
- Modem port
- RJ45 LAN port
- S-Video port
- Two PCMCIA ports
- Docking: 200-pin connector for the Latitude C/Port-II, Advanced Port Replicator or C/Dock-II Expansion station
---