Home > Networks and Communications > Modems > Cable/DSL/ISDN > B90-210015-04

Click here to go back


Condition: Refurbished. Warranty: 30 days.
$9.99
Westell Wirespeed 2100 Ethernet/USB Modem (B90-210015-04)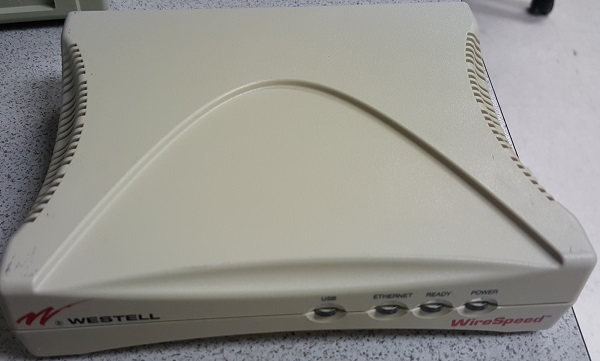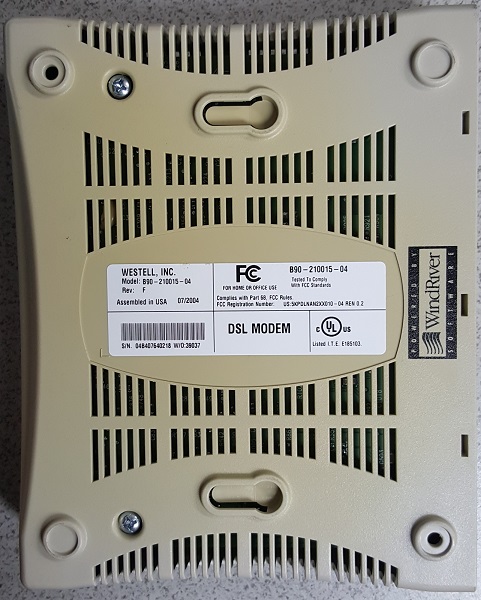 Model number B90-210015-04
WindRiver Software
Westell's WireSpeed Dual Connect ADSL NAT Router uses Point to Point Protocol over Etherne(PPPoE/A) data protocol to connect to a service provider. And LAN network setup is a breeze through the use of Network Address Translation (NAT) and Dynamic Host Control Protocol (DHCP). Because the WireSpeed ADSL Dual Connect NAT Router is viewed by the Internet as a single IP address, the IP addresses of the PCs on the LAN are hidden from the Internet, providing a simple and effective network security solution. WireSpeed Model 2100 also automatically assigns an IP address to each PC on the network, thereby removing the chore of local IP address management.
Features:
Integrated firewall
PPTP/L2TP/IPSEC VPN support (Tunnel Mode)
Allows PPPoE shim on PC to be used simultaneously to run proprietary VPN Client Software
Port Forwarding
'Always on' Internet access
Multiple users share single Internet connection
Network Address Translation (NAT)
Requires only one static (PPPoE/Aenabled) or dynamic IP from your ISP to serve multiple users on your LAN
Simple Web Interface
Isolates your LAN from the Internet - provides security since LAN IP addresses are not visible to the Internet
Automatic assignment of IP address and DNS information to all work stations on your LAN via DHCP
Uses Point to Point Protocol over Ethernet (PPPoE/A0 for connection to your service provider)
Easy set up and configuration via web browser
Hardware Reset switch
Software Upgradeable
Transparent learning bridge
Spanning Tree