Home > Cookware > Direct Sales > Steel Glo Steel Glo® 14oz Stainless Steel Cleaner

Click here to go back


115731 - Steel Glo Steel Glo® 14oz Stainless Steel Cleaner
Condition: New. Warranty: 90 days.
$6.22
Steel Glo
The Finest Steel & Copper Cleaner For Gourmet Cookware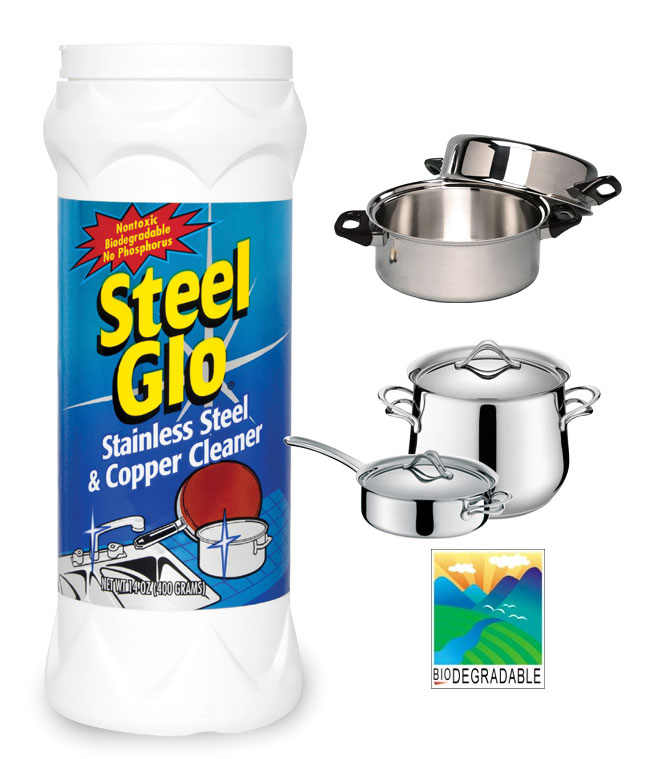 Features a nontoxic powder, anti-tarnish formula that cleans and brightens stainless steel, copper and chrome.
Quickly removes tarnish, heat and food stains with chemical action. Removes hard water stains and mineral deposits.
---
Steel Glo's unique and safe formula makes your cookware last longer and look like new.
Cleans faster (chemically, as well as abrasively)

Cleans easier (no hard scrubbing)

Non-toxic (biodegradable formula)

Leaves an anti-tarnish shield for a brighter, lasting shine

Removes hard water crust and film