ISA Computer
For current models and prices, click here
---
ISA computers are hard to find. Production of motherboards with ISA slots ceased quite a while back but there is still demand out there for ISA computers.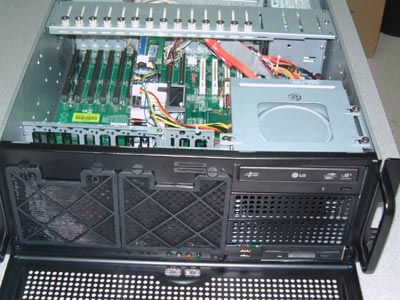 Why bother with an ISA computer? Good question. There are quite a few applications that require an ISA slot to host a SBC. That SBC in turn runs a process or machinery. The machinery is worth millions of dollars and quite often works perfectly well. It becomes a challenge for the IT staff to find and replace their ISA computer but companies like Interloper.com are there to help.
At interloper.com, we scour the world trying to locate and acquire ISA computers or parts for them. We test them and if they pass testing, we add them to our inventory.
We can put together a solution for you whether you want it in a tower format, a desktop or rackmount industrial computer.
Whether you need an isa computer with 1 ISA slot, 2, 3, 9 or 16 ISA slots, we can certainly build a system for you.
Take a look at our pre-configured ISA Computer. Most likely you will find a configuration that fits your application. However; if none of the pre-configured solutions fit your requirements, let us know and we can put together a custom solution for you.
If you have any questions or need additional information, feel free to contact us.
---