Home > Motherboards and Multi-Media > Motherboards: For Intel CPUs > Socket 370 > Intel D815EEA

Click here to go back to search result

106167 - Intel D815EEA
Condition: Refurbished . Warranty:30 days .



Intel D815EEA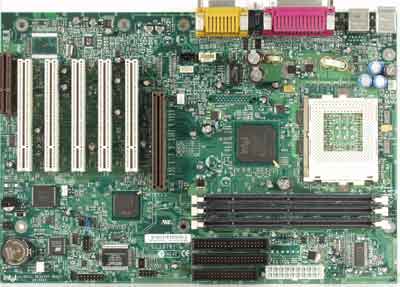 Intel ® 815 chipset. Supports Intel Pentium III/Celeron FC-PGA, PPGA processors. 133/100/66 MHz FSB. 3 x DIMM sockets support upto 512MB PC133 SDRAM. 5 x PCI, 1 x AGP (4X), 1 CNR slots. Ultra ATA/100. On-Board audio and video. ATX Form Factor. Motherboard only. No cables, drivers or manuals.
---