---
Balance Rod
---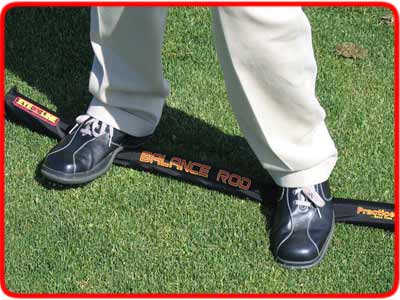 Features
:
Good balance is essential to consistent shots " putts, chips, and full swings. Our body makes compensations to make us think we are in balance, so we don™t always know where our weight is truly positioned.

How Does it Work?
The Balance Rod makes it a little more difficult to stay in balance. Our body works very quickly to adjust. Within a few swings, without thinking, you will know your weakness and refine your balance.

The Result
When you remove the Balance Rod, you feel more balanced and grounded than ever. Your body has learned to fine-tune itself to give you perfect balance.

Standing on the Balance Rod will show you where your weight is located and will tune your body for great balance.

Solid core foam Balance Rod in Nylon outer shell.

Better body balance = consistent shots