Home > Collectibles > Decorative Collectibles > Decorative Collectible Brands > Longaberger > Other Longaberger > Interloper Universal Battery Pack

Click here to go back

115729 - Interloper Universal Battery Pack
Condition: New . Warranty:1 year . $159.00



Universal Battery Pack - External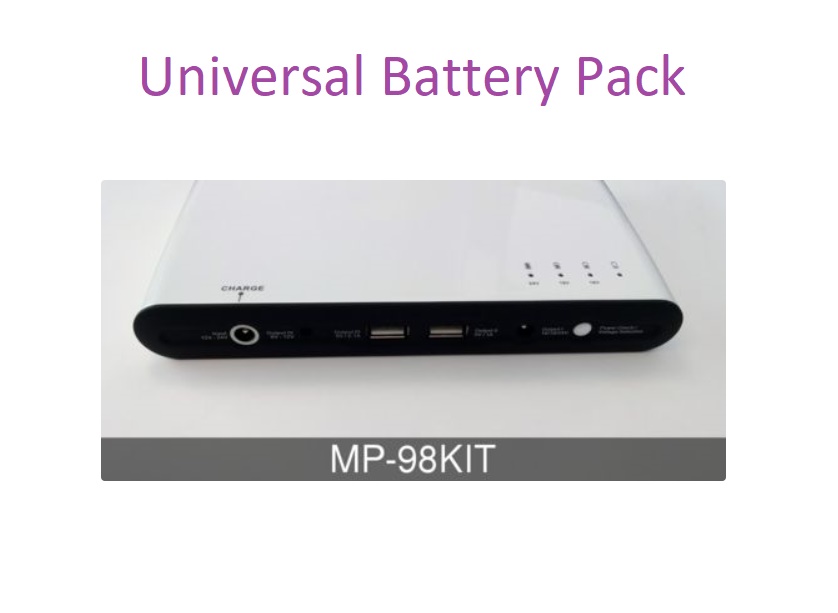 Includes:
97 Watt Hour Mobile Battery Pack with 12V, 16V, 19V, and 24V output.
Comes with universal connector pack. Fits most notebook models. You connect this battery pack externally to the DC power jack of your laptop. Instead of an on-board battery, your laptop will now draw power from this battery pack. You charge the battery pack and the battery pack provides power to your laptop.
Also features dual USB outputs for smartphone and tablet charging.
Lithium Ion
Built in fuel gauge reports charge status level.
Includes AC adapter.
DC Jack Adapter Cables.
DC Output Cable and DC Plugs.
Complete User Manual.
Size: 7.42" x 4.49" x 0.87"
Warranty: 12 months
It's 98 watt hour rating is just below the 100 watt hour maximum the FAA allows any single battery pack to contain and still be carried aboard a passenger aircraft. Neither this nor any battery is allowed to be put in your checked luggage.
---