Mega Face Masks Bundle
The Mega Face Masks bundle includes tube bandanas, square bandanas, blue disposable face masks and the white KN95 disposable face masks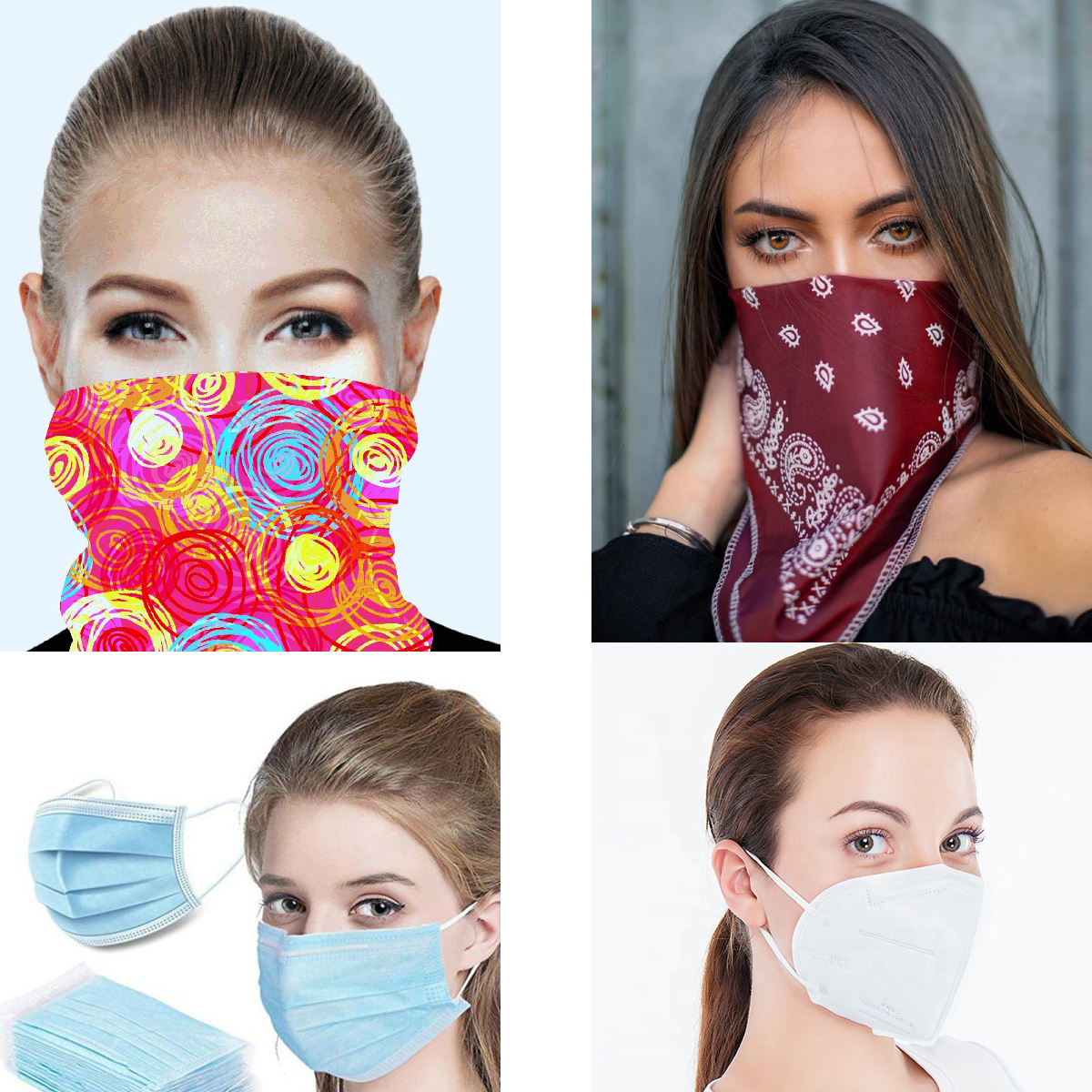 It looks like face masks are going to stay with us for a while. At different times, you may need to wear a different type of mask. Some people like to use one mask on top of the other. For example, they may wear the blue face mask and on top of that, wear either a bandana style mask or a tube type mask. That way you don't look dorky and yet you stay protected - in fact you have two layers of protection.
In certain situations,  you may want to wear the finer and higher grade KN95 mask while in some situations you may be content with the blue face masks. And on top of that you can wear one of the colorful tube bandanas or the square cotton bandana. You'll look fashionable, stylish  and protected.
Both the square cotton bandanas and the polyster tube bandanas are also fashion accessories so you can continue wearing them in various forms long after the current health scare situation is over.
This is what you get in the Mega Face Masks bundle:
5 x Tube bandanas.
3 x Square cotton bandanas.
10 x Blue disposable face masks.
2 x KN95 white disposable face masks.
Purchased separately, that is a total of $80. You save a lot by buying them as a bundle.
Stay Safe!